SPY'S DEMISE
Here's SPY'S DEMISE (an old Apple ][ game) in a TweetTweetCart!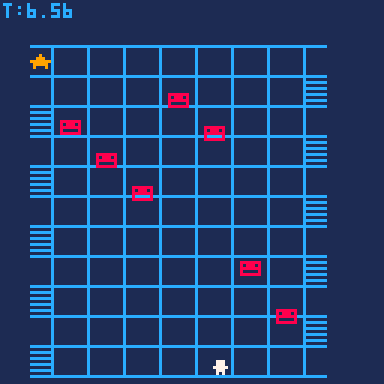 CONTROLS: Arrows right and left. Avoid RedFaces, climb ladders to get to Star!
Once you start moving, you can't stop until the edge, so keep steering to avoid RedFaces!
WORLD RECORD: @s_standke on Twitter, 42.00!

Play the uncompressed version with game-restarting here! https://www.lexaloffle.com/bbs/?tid=37806
Minimized expertly by @DaleJ_Dev and @axnjaxn ! Follow 'em on Twitter!Have fun!
Comments
Log in with itch.io to leave a comment.
It's great to keep the classics alive :)

Dammit - SO close to the WR! 😩
Great game, Tom.
SO addictive! 😅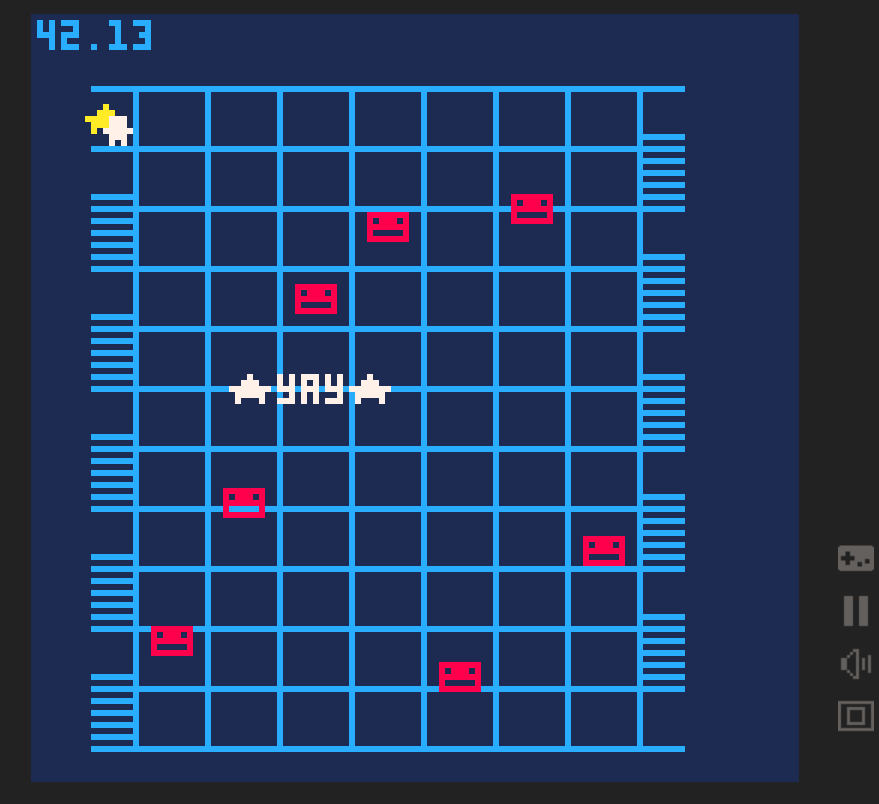 Gahhhh! So cloooose. Thanks! I mean, thanks to Alan Zeldin who did the original. The review called it a "Potato Chip" game, cuz you keep playing it. Maybe I'll do an actual demake....
Ah man. I just got 53.93!
Still good score, well done!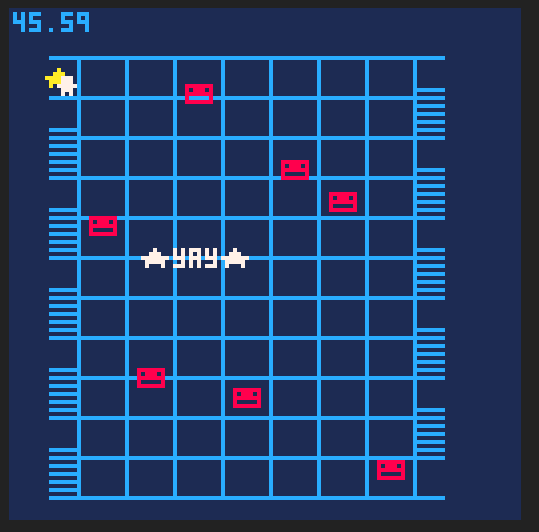 Not to brag but I think that makes it for the new world record? ;)